Water Damage in South Mississippi
911 Restoration of South Mississippi
ALERT: 911 Restoration is here to help with disastrous damages left from hurricane Ida. If you are dealing with flooding, water damage, mold or need any disaster restoration service, call us now. Our team is waiting to help.
Get a Fresh Start if you experienced a property damage emergency in South Mississippi. The professionals at 911 Restoration of South Mississippi are on-call 24/7/365. Call us at (601) 299-4571 and allow us to offer you a free visual inspection. IICRC certified property restoration techs reach properties in Hattiesburg, Laurel, Lucedale and any surrounding areas within 45 minutes to take care of:
Water extraction and water damage restoration
Mold removal and total property decontamination
Cleanup after a sewage backup
Smoke and fire damage restoration
Sarah B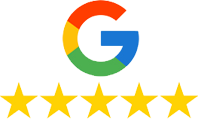 Everyone was professional, knowledgeable, helpful, and responsive during a really stressful event. No one wants to deal with damage to their home, but everyone we encountered with 911 Restoration helped to make the process as smooth as possible. Will not hesitate to refer them to others, or use them again if the need ever arises!
Water Damage Restoration
Hurricanes, tornadoes, and plumbing accidents cause water damage in South Mississippi. Fortunately, water damage restoration techs can erase signs of damage and return your property to perfect condition. South Mississippi water damage restoration techs can:
Remove water from your property
Dry your home or business with dehumidifiers
Repair the cause of your water damage
Handle water damage cleanup
Techs at 911 Restoration of South Mississippi have the training and experience to take care of flood cleanup in Hattiesburg. Call us if you experienced a pipe burst or water leak. We even handle ice dams and frozen pipes in the winter months.
Begin water damage restoration in under an hour by contacting us. Getting fast help limits the total damage to your property, so contact us right now at (601) 299-4571. Handle natural and manmade disasters in Hattiesburg.
Service area map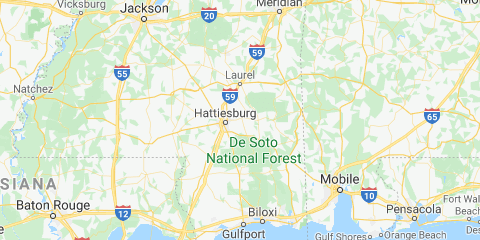 Sanitization Services & Disinfection Solutions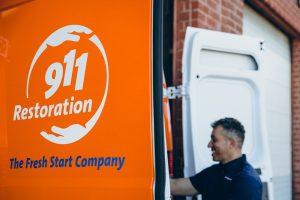 The coronavirus is a problem faced by all residents of South Mississippi. The pandemic is a challenge too big to handle alone, which is why we all need to work together. Staying at home and practicing good hygiene will be very important in the coming weeks. You can also do your part as the coronavirus spreads by making sure your property stays sanitized.
The coronavirus can live on surfaces if it is left behind by an infected individual. Fortunately, the virus can be killed with appropriate sanitization services. You can get help handling the coronavirus by working with 911 Restoration of South Mississippi. Our crews will provide you with the disinfection solutions you need. We base our sanitization techniques on the most current recommendations of the CDC and the EPA. Get back your peace of mind by contacting us for help with commercial and residential sanitization in South Mississippi.
Mold Removal
Mold grows quickly in properties that experience water damage in Hattiesburg and the surrounding areas. Sometimes, high humidity in the air causes mold growth. If you spot signs of a fungal infestation, call 911 Restoration of South Mississippi for help right away. Mold removal techs:
Provide fast and thorough mold inspections
Isolate areas of your property with mold growth
Capture mold spores with air filters
Scrub down surfaces exposed to mold
Clean up mold-infested possessions
Disinfect your property with mold decontamination
Mold removal in South Mississippi even gets rid of unpleasant odors in your home or business. Note that some types of mold – like black mold – are dangerous to your health. Get rid of this dangerous substance by allowing us to start mold removal today.
Mold remediation crews in Hattiesburg and the surrounding areas have the equipment and safety gear to eradicate all traces of fungal growth from your property in South Mississippi. Call us at (601) 299-4571 and see how we can help.
Sewage Backup and Cleanup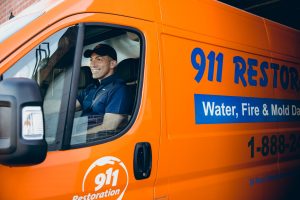 You need to address a sewage backup in South Mississippi as quickly as possible. Raw sewage contains dangerous pathogens that can endanger your health. Limit your exposure to sewage by contacting 911 Restoration of South Mississippi to begin sewage cleanup now. Techs are ready to:
Stop additional sewage from entering your property
Pump out sewage already in your home or business
Dispose of raw sewage safely and legally
Disinfect all areas exposed to raw sewage
Remove odors and take care of water damage restoration
You should not attempt to handle sewage cleanup on your own. Techs use specialized safety gear to deal with sewage backups in Laurel. Cleaning up sewage without the appropriate gear exposes you to bacteria and other contaminants.
Let us get rid of all signs of a sewage backup by beginning sewage cleanup in Laurel today. If you live in any surrounding areas next to Laurel, don't hesitate to call, we service all surrounding cities and will arrive within 45 minutes.
Fire and Smoke Damage Restoration
Are you dealing with fire and smoke damage in Hattiesburg, or surrounding areas? Fire damage restoration in South Mississippi can return your property to perfect condition. Contact smoke and fire damage restoration experts today to get:
A free fire damage inspection and insurance consultation
Help packing out and storing your undamaged belongings
Fire cleanup services including sodablasting
Assistance itemizing possessions destroyed by the fire
Smoke, soot, ash, and odor removal services
South Mississippi fire damage restoration techs understand that fires cause a lot of damage. Fire hoses and sprinklers cause water damage. This often leads to mold growth. 911 Restoration of South Mississippi therefore offers you water damage restoration and mold removal services after a fire in Lucedale.
Return your property to the perfect condition you deserve with smoke and fire damage restoration services in South Mississippi. Call us at (601) 299-4571.
Disaster Restoration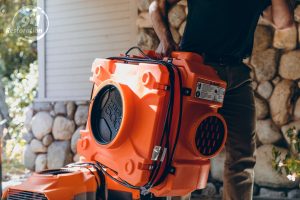 Disasters strike without warning in Hattiesburg. You might need help from professional disaster restoration techs following a hurricane, tornado, or flood. Man-made emergencies, like pipe bursts or sewage backups, also require prompt attention.
Disaster restoration techs at 911 Restoration of South Mississippi arrive within 45 minutes of a call for help. They provide clients like you with:
Emergency roof repairs
Emergency boarding up
Emergency water extraction
Emergency pack out and storage services
Crews are also prepared to help you recover from a disastrous fire. Techs assess your needs with a property damage assessment. They develop a personalized property restoration plan following a disaster, designed to erase all evidence that you ever experienced property damage.
Contact us now if you need emergency restoration services. Let us handle disaster cleanup in Lucedale. Bring your property back to better-than-new condition after a flood, hurricane, fire, or unexpected winter storm.
Commercial Restoration
Businesses deserve help recovering from property damage emergencies in Hattiesburg, Laurel or any other nearby city. The techs at 911 Restoration of South Mississippi have the experience to take care of:
Commercial water damage restoration
Commercial mold removal and decontamination
Commercial fire damage restoration and smoke removal
Commercial sewage cleanup
South Mississippi water damage restoration techs remove water quickly from your business. They hunt down all spots of hidden moisture and remove them. Crews repair damage caused by excess water, protect your inventory, and focus on getting you operational again as quickly as possible in Laurel.
Crews at 911 Restoration of South Mississippi understand the unique needs of business owners. We work around your schedule, limiting the amount of time your business must be shut down for fire damage restoration and mold removal in South Mississippi.
Techs don't consider any job too big or too small. Take charge of your future by contacting us today to get help with residential or commercial property repairs in Laurel and surrounding areas. Call us at (601) 299-4571 and see how we can help.