About Us
Owners Who Are Passionate About Giving You a Fresh Start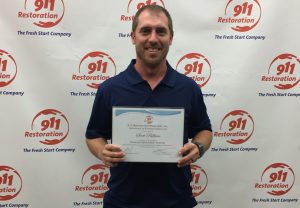 Scott Pulliam, co-owner of 911 Restoration of South Mississippi, believes that "when you love what you do, it'll translate into success." And Scott has a true passion for property restoration.
Scott's journey to becoming the owner of a restoration business was a long one. Years ago, he worked for a different restoration company. This experience piqued his interest in rebuilding and restoring damaged properties. But it would be quite a while before he'd have the opportunity to turn that passion into a full-time career.
Since that first job, Scott worked as a medical device sales rep, then as VP of Business Development for Capital One. Even as he held these full-time positions, he never lost sight of the long-term dream. He has owned a construction company for several years, specializing in reconstruction for insurance claims. For a long time, construction was his side hustle, until he finally concluded that it was time to fully commit. He left his lucrative position at Capital One because "at 2:00 in the afternoon, all I was thinking about was finding a construction project to work on." 
Now, Scott is fully invested in bringing his reconstruction skills to the property owners of South Mississippi. He owns and operate the local 911 Restoration franchise, providing full-service restoration in any disaster. 
The 911 Restoration Community
What made a serious construction professional like Scott choose to work with 911 Restoration?
Company culture was a huge factor. 911 Restoration is known for being attentive and supportive of our customers, and Scott quickly learned that same attitude is key within the company as well. In speaking with other franchisees and getting to know the team, Scott found a community centered around accountability and growth. He knew he'd get all the resources he needed to create a thriving local business. 
911 Restoration was originally founded on the Fresh Start philosophy. That is the belief that there are two ways to tackle any struggle. You can let it drag you down, or you can use it as an opportunity to rebuild again, better than before. Scott has always been naturally drawn toward new beginnings. After all, that's the idea at the heart of reconstruction. The challenge is always to take something damaged or unfinished and make it the best it can be. 
That's what you can expect when you call 911 Restoration of South Mississippi in any disaster. Scott and the team do whatever it takes to make your property brand new again. That includes everything from water extraction to structural repairs to smoke removal to mold decontamination. With 911 Restoration, you can always expect more than a quick cleanup job. You can look forward to a Fresh Start.
Dedication to Our Neighbors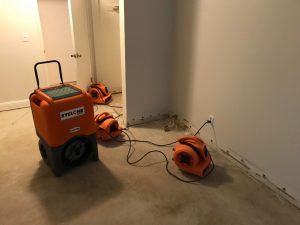 Scott cares about serving the local community. South Mississippi is home. It's where Scott is raising his two small children (Brody and Allie Grace), and where he enjoys his favorite pastime—golf. He's southern to the core, which means if you want to talk Ole Miss or the Saints, he's your guy. Scott's wife Amanda is also very active in the community, working with special needs kids at a privately-funded school in Jackson.
It's not surprising, then, that Scott is especially driven to keep their community looking beautiful and keep their neighbors safe. No job is just a job to them. It's an opportunity to support the people and properties that keep South Mississippi friendly and charming. If you've been hit by any disaster from fire damage to property floods, you can trust this team to empathize. Their number one goal is to provide immediate peace of mind. This means 24/7 emergency service, 45-minute response times, clear communication, and free insurance consultations. Scott understands how devastating property damage can be. Their goal is to get you to the other side of disaster quicker and more easily than you ever thought possible.
With 911 Restoration of South Mississippi, you also have the added bonus of knowing you're more than just an invoice. "Most people get into this business because they believe they can make money," Scott says. "I just thoroughly enjoy doing it." 
In any disaster, big or small, make your first and only call to 911 Restoration of South Mississippi. Scott, and the rest of the crew are eager to give you the Fresh Start you deserve.