Water Damage Restoration in South Mississippi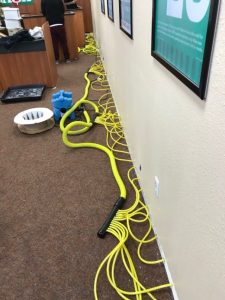 Water damage emergencies severely damage homes and businesses in South Mississippi. You need to get help quickly if you experience a flood, hurricane, or pipe burst. The crew at 911 Restoration of South Mississippi remains on-call 24/7/365. IICRC certified water damage restoration experts reach properties within 45 minutes of an emergency call to:
Perform a thorough water damage inspection
Stop additional water from entering your property
Remove water using professional-grade pumps
Look for hidden moisture with infrared scanners
Set up dehumidifiers and fans to remove moisture
Repair damage caused by flooding or a pipe burst
Get rid of odors and disinfect your property
South Mississippi flood cleanup techs are licensed, bonded, and insured to help you. We know what it takes to restore a flooded basement or crawlspace in Hattiesburg. Get assistance in under an hour if you are dealing with an emergency caused by a tornado, sewage backup, or pipe burst in South Mississippi.
Water damage restoration crews have the training and experience to:
Handle and repair ceiling leaks
Take care of carpet drying and carpet water damage
Focus on frozen pipes and ice dams in the winter
Dry out a flooded basement or crawlspace
Help you recover from business or house flooding
Beginning flood cleanup and mold remediation quickly lowers the total damage to your property in Ocean Springs. Get the professional help you deserve and secure you peace of mind by contacting us right now. Crews will work until your property is brought back to better-than-new condition. Crews assess your situation with a water damage and mold inspection.
Does Insurance Cover Flood Cleanup in South Mississippi?
You may be concerned about paying for flood cleanup and water damage restoration in South Mississippi. If you have property owner's insurance, your policy may cover some portion of the costs for water damage repair. Generally, insurance will cover:
Sudden, unexpected damage, such as that caused by a pipe burst
Damage caused by heavy rains or snow
Accidental toilet overflows or issues caused by faulty plumbing
Damage associated with acts of vandalism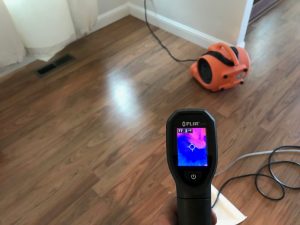 However, general insurance does not cover flooding in most cases. Insurance only covers flood cleanup in Lucedale if you purchased special flood insurance. This can make it challenging to recover from a flooded basement in some situations.
911 Restoration of South Mississippi focuses on keeping the costs for flood cleanup and water damage repairs as low as possible. Let us complete a water damage inspection to provide you with an estimate of the total costs for property restoration.
Additionally, starting water extraction and water cleanup right away can reduce the costs for flood cleanup in Gulfport. Limiting the total damage to your property reduces the time property restoration techs will need to spend working.
You should also be aware that water damage can cause mold growth in Hattiesburg. If you need mold removal services, your insurance may cover it. However, insurance generally only covers mold remediation if you begin the process as soon as you spot signs of mold.
Let South Mississippi mold decontamination techs begin working on your property right now. Crews perform mold inspections following floods and pipe bursts to check for signs of fungal growth.
What Happens During Mold Removal in South Mississippi?
As we mentioned, a flood, hurricane, or pipe burst can lead to mold growth in your home or business in Ocean Springs. Fortunately, 911 Restoration of South Mississippi handles all aspects of mold removal. Eradicate a fungal infestation by reaching out to us today. South Mississippi mold remediation techs:
Can reach your property within 45 minutes
Are ready to perform a mold inspection
Isolate areas with mold using plastic sheeting
Remove mold spores using air filters
Scrub down infested surfaces to complete mold decontamination
Clean up any of your infested possessions
Handle odor removal and the removal of mold stains
Taking care of mold decontamination in South Mississippi doesn't have to be a stressful process. Mold removal experts at 911 Restoration of South Mississippi make the process easy and fast. We can take care of mold remediation and flood cleanup in Lucedale at the same time.
Get a Fresh Start following a pipe burst, tornado, or mold outbreak. Let us dry out a flooded basement in South Mississippi, take care of mold remediation, or repair storm damage to your property. Work with water damage restoration and mold decontamination experts to ensure you are in good hands. Get started with a mold inspection in South Mississippi.
Techs understand what it takes to return your property to better-than-new condition. We also have experience working with insurance companies around Gulfport and surrounding areas. We can help you file your insurance claim and advise you as techs carry out flood cleanup and mold removal in South Mississippi.