Sanitization and Disinfection Services in South Mississippi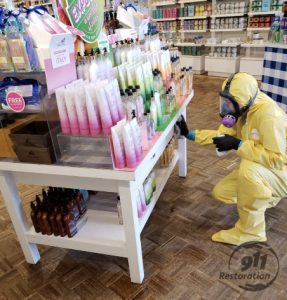 The coronavirus pandemic has turned life upside down in South Mississippi. Many in our communities still struggle to make sense of the new normal. With each passing day, there is new information about what to expect and how to protect yourself… and not all of it is accurate. 
If you feel a little lost or overwhelmed, it's not just you. That's why we at 911 Restoration are eager to be a resource for calm and clarity. While it is extremely important that you follow reputable organizations and news outlets for updates, we can explain a few essential concepts.
First, this virus is extremely contagious. Any claims that coronavirus is no more threatening than the flu are false. Individuals can spread infection even without showing symptoms. And it is possible to carry the virus for up to 14 days before exhibiting signs of infection. With this in mind, behave as though you and others are asymptomatic carriers. Stay home as much as possible and leave six feet of distance between you and others when you are in public. Wash your hands frequently, especially when returning home.
Disinfect your living and work spaces thoroughly. Coronavirus stays viable on certain surfaces for anywhere from several hours to a few days. This means a space may remain contaminated long after it has been exposed to the virus.
Protect the Elderly and High-Risk Customers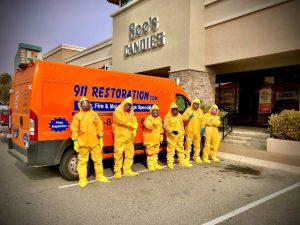 Above all, remember that your actions affect the wider community in South Mississippi. Even if you are not personally afraid of a coronavirus infection, vulnerable members of our community are at high risk of complications or even death. This is especially notable if you own an office, retail store, or any other commercial facility. You do not know which of your staff or customers might be immunocompromised. You also don't know who leaves your facility to care for an elderly family member. Show your employees and patrons that you put their best interests first by practicing deep cleaning.
Get Professional Sanitization and Cleaning Services
911 Restoration of South Mississippi is here to help if you'd feel better with professional assistance. Our sanitization and disinfection technicians are true experts. They've been thoroughly trained in CDC and EPA protocols. They're also eager to serve our neighbors and South Mississippi and help you find peace of mind in this trying time. Our deep cleaning and disinfection services are available to both residential and commercial property owners. We cover the entire South Mississippi region.
Our IICRC-certified technicians at 911 Restoration of South Mississippi are ready 24/7/365. We also have expertise in services like water damage restoration, fire and smoke damage Restoration, sewage cleanup, and mold removal.
These are difficult times, but it won't be this way forever. For now, stay calm, be vigilant, and call 911 Restoration of South Mississippi whenever you need us.