Water Damage and Mold Removal Hattiesburg
Between its family-friendly community spaces and beautiful properties, Hattiesburg is a wonderful place to live and work. The only downside is intense weather that threatens local homes and businesses with water damage. Whether it's a frozen pipe burst in winter or a reckless hurricane, you can't escape a water incident. But if you choose 911 Restoration as your flood cleanup contractor, you can come out of this disaster better than ever.
At 911 Restoration of South Mississippi, we believe every crisis is an opportunity for a Fresh Start. Our water damage restoration and mold remediation technicians work hard to rebuild your home or business. Their goal goes far beyond water clean up service. They intend to leave your property stronger, cleaner, and more beautiful than before.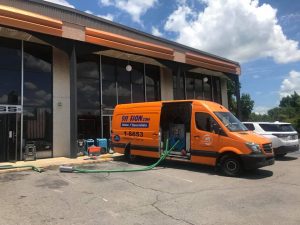 We are a licensed, insured, and bonded water damage restoration contractor providing 24/7 emergency service. We guarantee an arrival time of 45 minutes or less. Our flood cleanup staff is IICRC certified and every professional is trained in all aspects of property restoration. This means we're more than a water extraction company. We tackle roof repair, drywall replacement, mold inspection, mold removal, and whatever else it takes to make your property new.
Our goal is to provide peace of mind in the midst of your property nightmare. We see the light at the end of the tunnel, and we help you see it, too. Count on our flood cleanup crew for clear communication and transparent business practices. We even offer a free insurance consultation so you know exactly what to expect in terms of costs. 
We love this community, and we work hard to provide the very best flood cleanup in Hattiesburg. If you need water damage restoration or mold decontamination, don't settle for less than 911 Restoration of South Mississippi.
Emergency Water Damage Restoration in Hattiesburg
From floods to pipe bursts, a water invasion is always an emergency. Moisture seeps into the surfaces of your home or business. With neglect, it can cause weakness in vital structures. Standing water leads to mold development, which results in further surface damages and health risks. 
Whether you've had a pipe burst, sewage backup, or storm damage, there is no time to waste.
Call 911 Restoration of South Mississippi. You can reach our water damage restoration crew at any hour of the day or night, every day of the year. No matter when you call, our crew is at your door in 45 minutes or less. 
Once they arrive, they immediately set to work on your most urgent needs. They tackle everything including:
Emergency boarding up

Emergency roof repair

Emergency storm repair

Leak detection

Water extraction

Sewage removal

And much more
In the eyes of our flood cleanup crew, you're neighbor, not an invoice. They look for ways to minimize your damage so you don't lose a penny more than you have to on restoration. If the technicians notice any belongings in harm's way, they pack and store them for safe keeping during water damage restoration.
Once the crew has extracted the water, they dry the area to its core. Then, they perform a water damage inspection to make sure there is no permanent destruction. If they discover damage, they repair it. Finally, the flood cleanup staff conducts a mold inspection and any necessary mold removal.
If you're in trouble, choose the company who takes your pipe burst as seriously as you do. Choose 911 Restoration of South Mississippi.
Removing Mold from Water Damage
When we talk about repairing water damage, we don't just mean replacing drywall and patching roofs. We also mean full-service mold remediation. Mold contamination is the most common form of water damage, and it's especially prevalent in Hattiesburg.
If you have an infestation on your property, call a certified mold remediation specialist right away. Our mold removal crew performs a detailed mold inspection. They understand the behaviors of mold and know the telltale signs of a hidden infestation. If there is a colony on your property, their mold inspection will reveal it.
Our mold remediation technicians tackle the infestation using the most effective and safest techniques. It's important that you leave mold removal to the professionals. Most species of mold release particles that are harmful to your health. When you scrub at the fungus, you put yourself in direct contact with a hazardous organism. For the sake of your own safety, keep a safe distance from the growth until professional mold remediation is complete.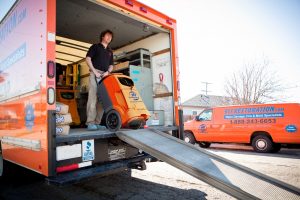 At 911 Restoration, we address the root of the problem, not just the problem itself. After mold removal, the crew dehumidifies the structure where the infestation grew. Dehumidifying prevents a repeat infestation, so you can move forward without worrying about new growth.
A mold infestation makes your beautiful property suddenly feel unfamiliar and contaminated. Let us make your home or business feel like your own again. For comprehensive mold removal in Hattiesburg and beyond, call 911 Restoration of South Mississippi.
Servicing the cities of Bay Saint Louis, Beaumont, Biloxi, Brooklyn, Carriere, Diamondhead, Diberville, Ellisville, Gautier, Gulfport, Hattiesburg, Kiln, Laurel, Leakesville, Long Beach, Lucedale, Lumberton, Mc Henry, Mc Iain, Moselle, Moss Point, Neely, New Augusta, Ocean Springs, Ovett, Pascagoula, Pass Christian, Pearlington, Perkinston, Petal, Picayune, Poplarville, Purvis, Richton, Saucier, Seminary, Sumrall, Vancleave, Wiggins, and surrounding areas.