Certification and Training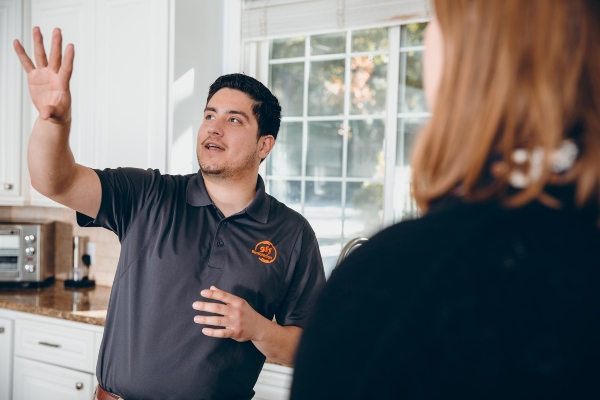 At 911 Restoration of South Mississippi, we are proud to say that our professionals are IICRC-certified. This means that they have undergone extensive training and are knowledgeable in the latest restoration techniques. As a result, we are confident in their ability to deliver top-notch results that meet or exceed industry standards.
We understand that dealing with property damage can be stressful. But with our IICRC-certified professionals on the job, you can rest assured knowing that your home or business is in good hands. Contact us today to get started on your restoration project.
We Work With Insurance Companies
At 911 Restoration of South Mississippi, we understand that disasters come in all shapes and sizes. Whether it's a small water leak or a major fire, we're here to help you every step of the way. We'll work with your insurance company and assist you in filing the claim. No disaster is too big or small.
We have years of experience in disaster restoration, and we're proud to be a preferred vendor for many insurance companies. We offer 24/7 emergency services, and we're always here to help you when you need us the most.
If you're dealing with a disaster, don't hesitate to call us. We're here to help you through this tough time.
Why IICRC Certification Is Necessary
The IICRC is the Inspection, Cleaning and Restoration Council, and is an international, independent, non-profit organization that sets and maintains standards for the inspection, cleaning, and restoration industries. In order to be IICRC certified, companies and individuals must meet certain requirements and adhere to a strict code of ethics.
IICRC certification is necessary in order to ensure that companies and individuals are qualified to perform inspection, cleaning, and restoration services. Certification also allows companies and individuals to use the IICRC logo, which is a sign of quality and professionalism.
If you are in need of inspection, cleaning, or restoration services, be sure call us today! This will ensure that you are getting services from an IICRC-certified company.
Why 911 Restoration of South Mississippi?
When it comes to disaster restoration, 911 Restoration of South Mississippi is the best company for the job. We are experts in water damage restoration, fire damage restoration, and mold remediation. We are available 24/7/365, and we offer a free consultation. When you call us, you can be sure that you will receive the highest quality service in the industry. Call us today for a free consultation, and let us help you get a Fresh Start!