Water Damage Restoration in Kiln
As a property owner in Kiln, you have many responsibilities to stay on top of. One of the largest is property damage. While it strikes in many forms, the one to watch out for is water damage.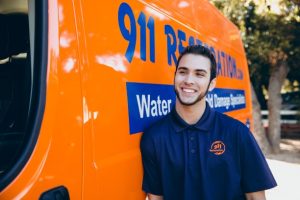 Water damage is a common concern since anything from a pipe burst to a leak under the sink can result in needing professional water damage restoration. That's why our IICRC certified technicians are standing by 24/7/365 ready to get started on any mold remediation or water damage restoration needed by our Kiln customers. Whether you live in Kiln, Ocean Springs, Moss Point, or another city in the Southern Mississippi area, we promise to show up within 45 minutes ready to get to work on your water cleanup service.
When water damage is present, mold begins to grow after as little as 24 hours. The longer you wait to correct the water damage the further the mold infestation spreads. If this happens, the next move is to promptly seek mold removal services.
As soon as you're aware of the need for mold remediation or water damage restoration call 911 Restoration. Our technicians are standing by ready to assist you with anything from water damage inspection to flood cleanup. Call today to get the Fresh Start you need to start fresh in Kiln and surrounding Southern Mississippi area.
Who to Call for Ceiling Leaks
Water damage primarily happens because of a leak somewhere. One of the most common leaks is a ceiling leak, which needs to be handled with care. While the excess water needs to be removed, it's just as important to ensure the leak is patched up so the leak can't reoccur.
That's why the best water damage restoration company is a company that delivers a comprehensive service that not only takes care of the water damage but also repairs the source of the leak. The only way this can be successful is through a blend of superior technique and state-of-the-art equipment.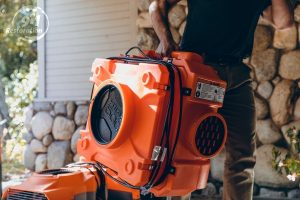 Our IICRC certified technicians are dedicated to their work. That's why we honed our water damage restoration process to perfection using a combination of ongoing training and years of experience.
The process always starts with our visual water damage inspection. During the inspection, we put together our findings to ensure we understand the extent of the water damage, the status of any existing mold infestation, and what repairs are required to restore the property to good as new. As soon as the inspection is done, we're ready to move onto the next step, which is our water extraction and drying process.
For this step, nothing less than the latest water extraction equipment and commercial dryers are used to get the property dry as a bone. As soon as the property is done drying, we can begin working on any repairs needed from sheetrock installation to repairing the source of the water damage.
As soon as you notice or suspect mold or water damage, call 911 Restoration. We'll show up within 45 minutes to get to work on your mold remediation and water damage restoration. Don't delay in getting the Fresh Start you need to begin anew in Kiln.
Why a Flood Cleanup Company is Necessary
While not thought of too much, house flooding is more common than owners would like. The real problem comes from pipe burst, which is the leading cause of needing flood damage restoration. Pipes release contaminants such as dirt or raw waste into the water.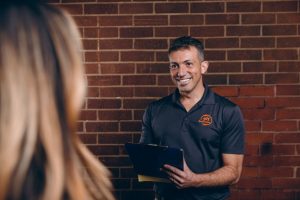 That's why we deliver our tried and true flood cleanup process. This process is a modified version of water restoration designed to remove excess water while neutralizing contaminants. Our focus on the safety and satisfaction of our Kiln residents is what makes us the flood cleanup company our customers can count on.
We begin the flood cleanup process using a combination of decontamination and mold decontamination. This is the part where bacteria and mold are neutralized. Once that task is done, we're ready to take care of our water extraction process followed by any repairs needed to restore the property to good as new.
Call 911 Restoration as soon as you need emergency restoration services. Get the Fresh Start you need.
Servicing the cities of Bay Saint Louis, Beaumont, Biloxi, Brooklyn, Carriere, Diamondhead, Diberville, Ellisville, Gautier, Gulfport, Hattiesburg, Kiln, Laurel, Leakesville, Long Beach, Lucedale, Lumberton, Mc Henry, Mc Lain, Moselle, Moss Point, Neely, New Augusta, Ocean Springs, Ovett, Pascagoula, Pass Christian, Pearlington, Perkinston, Petal, Picayune, Poplarville, Purvis, Richton, Saucier, Seminary, Sumrall, Vancleave, Wiggins, and surrounding areas.