Water Damage and Mold Removal in Pascagoula
If you need water damage restoration or mold removal in Pascagoula, you need 911 Restoration. Our IICRC certified technicians meet the highest standards in the industry. They have completed rigorous training to provide South Mississippi with comprehensive flood cleanup. We're more than a water extraction company. Our water damage restoration crew repairs the destruction left by hurricanes, pipe bursts, and other disasters. They conduct mold inspections and mold remediation to ensure you're free of long-term damage. And they go above and beyond to reassure you with clear communication and compassionate understanding.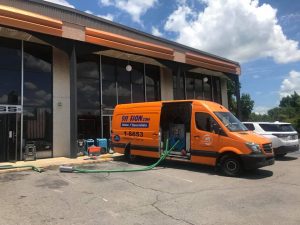 If you need emergency water damage restoration, you won't find a faster contractor than 911 Restoration. We're here for you 24 hours a day, 365 days a year. Our technicians guarantee an arrival time of 45 minutes or less, so you're never left waiting and worrying.
As a locally owned and operated company, we understand the pride you feel in your Pascagoula property. Ours is a community defined by natural beauty, rich history, and charming homes and businesses. We're deeply invested in protecting and preserving properties like yours. We want to make it easy for local property owners to benefit from our expertise, and that's why we work with all insurance providers. 
We also recognize that water damage restoration can mean many things. If you're not sure whether your provider covers services such as sewage extraction, roof repair, or mold inspection, join us for a free insurance consultation. We review and clarify your coverage, then we assist you with your inventory and claim.
From pipe bursts to sewage backups, a water incident feels like the end of the world. But with 911 Restoration on your side, this can be your Fresh Start. Call now and we'll help you rebuild.
24-Hour Flood Cleanup in Pascagoula
Water damage doesn't wait until business hours. Whether you're dealing with a pipe burst on Christmas or a house flooding in the middle of the night, you need help now.
Fortunately, we provide 24-hour emergency water damage restoration. Our flood cleanup crew is there at a moment's notice, no matter what time you call. And our 45-minute arrival time isn't an estimate; it's a guarantee.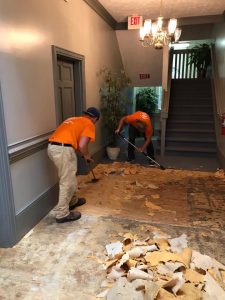 As soon as our water damage restoration technicians arrive, they set up a strategy for speedy flood cleanup. Their goal is to minimize damage so you're not stuck with excessive repairs and expenses. 
The first order of business is to stop the flow of water. They do this through services such as emergency boarding up, roof repair, storm repair, and leak detection. Then, the flood cleanup experts remove all moisture from your property as quickly as possible. This includes water extraction, sewage removal, and structural drying.
Once they've dried your property, you can rest assured that your most immediate needs have been met. But your dedicated water damage restoration crew doesn't stop there. Ultimately, we want you to love your property even more than you did before your pipe burst. This means our technician must fully restore your home or business to its best-ever condition.
The crew performs a water damage inspection and structural testing to ensure your property is still sound. If they encounter any damages, they repair the issue themselves. Then, they follow up with a mold inspection and mold decontamination.
If you've had a water-related disaster, you have options. You can settle for a basic water removal company. Or you can call 911 Restoration for the most comprehensive water damage restoration in Pascagoula.
Full-Service Mold Remediation for a Fresh Start
Mold is much more destructive than it appears to be. Without the interference of a mold removal expert, an infestation wreaks havoc on your home or business. It eats away at the materials that hold your property together. It releases dangerous particles into the air you breathe. Whether you know you have an infestation or you merely suspect you do, call us for a mold inspection right away.
You should never attempt mold removal yourself, as it is unsafe and unlikely to be as effective as professional mold remediation. Truly effective mold decontamination is a multi-step process.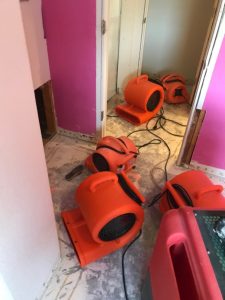 Our mold remediation experts begin with a mold inspection. An infestation can spread throughout your property through airborne spores. Even if you see a colony growing in plain sight, our crew needs to conduct a mold inspection to make sure there is no additional, hidden growth.
After the mold inspection, our technicians conduct mold removal using the safest procedures. Fungus often releases harmful particles into the air, and our workers are careful to limit the spread of these particles. They conclude mold remediation with structural dehumidifying. This means they dry the structure to its core. Without this step, stored moisture is bound to rise to the surface and create a new breeding ground for mold. This is why only certified mold specialists can perform effective and lasting mold remediation.
When you call 911 Restoration for mold decontamination, you can rest easy knowing your property is safe now and for the future. Reclaim your property. Call 911 Restoration of South Mississippi today.
Servicing the cities of Bay Saint Louis, Beaumont, Biloxi, Brooklyn, Carriere, Diamondhead, Diberville, Ellisville, Gautier, Gulfport, Hattiesburg, Kiln, Laurel, Leakesville, Long Beach, Lucedale, Lumberton, Mc Henry, Mc Iain, Moselle, Moss Point, Neely, New Augusta, Ocean Springs, Ovett, Pascagoula, Pass Christian, Pearlington, Perkinston, Petal, Picayune, Poplarville, Purvis, Richton, Saucier, Seminary, Sumrall, Vancleave, Wiggins, and surrounding areas.