Water Damage and Mold Removal in Gautier
Your home or business can be the same after water damage. In fact, it can be stronger, cleaner, and more beautiful than it was. This may seem impossible as a pipe burst fills your property with water or a sewage backup contaminates your space. But a Fresh Start is possible with 911 Restoration of South Mississippi.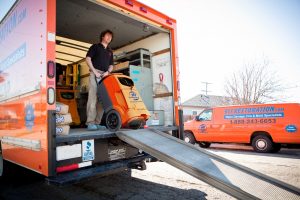 We provide mold remediation and emergency water damage restoration in Gautier and the surrounding area. Water damage is often sudden and unpredictable, especially in South Mississippi. From hurricanes to tornadoes to snowstorms, your property is always vulnerable. That's why we're always available. You can call us 24/7, even on holidays, and our flood cleanup crew is at your door in 45 minutes or less. Our IICRC certified water damage restoration technicians do whatever it takes to make your home or business new again. We're not just a water extraction company. We're a full-service restoration contractor. You can expect roof repair, drywall replacement, carpet removal, mold inspection, mold decontamination, and much more.
Your wellbeing is our top priority. Our flood cleanup technicians only use the safest methods and cleaning agents. 911 Restoration is licensed, insured, and bonded. We aim to preserve your home or business in the future and not just solve the problems of the present. We don't leave until we're certain the structure is sound and your space is mold-free.
We even take on the burden of insurance paperwork. A water damage restoration expert provides a free insurance consultation, explaining your coverage and helping you set cost expectations. Then, they assist with inventory and loss itemization, file a claim for you, and bill your provider directly.
Whether it's a pipe burst or a house flooding, a water damage incident can feel like a nightmare. Call 911 Restoration of South Mississippi, and we'll turn this nightmare into a Fresh Start.
Water Damage Inspection and Flood Cleanup in Gautier
The water damage restoration process looks different for different incidents. A business that has been through a pipe burst has different needs than a house struck by a sewage backup. But no matter who you are, what you've been through, and what type of property you own, you can count on 911 Restoration.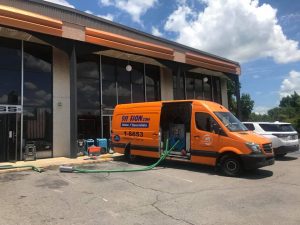 Our certified flood cleanup and mold removal technicians are true experts in property renovation. They come to your home or business equipped to handle any urgent service, including:
Emergency boarding up

Emergency roof repair

Emergency storm repair

Leak detection

Water extraction

Sewage cleanup and sanitization

And much more
They treat your property as if it were their own. Before water damage restoration even begins, they note which belongings could be at risk of damage during flood cleanup. They pack out any at-risk items and store them. 
Once the initial water clean up services are complete, the workers dry your property using heavy duty fans. They sanitize the space to keep you safe from disease-causing bacteria. Then, the flood cleanup crew conducts a water damage inspection to determine whether your property is still sound. If they discover rotting, warping, or any other form of damage, they fix the issue themselves. Finally, they complete water damage restoration with a mold inspection and mold remediation.
If you need flood cleanup, don't settle for basic water extraction and drying. Call the company that makes your property new again. Call 911 Restoration of South Mississippi.
Is Living with Mold Dangerous?
If you think you have a mold infestation, call us for a certified mold inspection right away.
Fungus may seem like its worst offense is its ugly appearance. The truth is, mold can do serious damage to your property and your health if you delay mold remediation. The entire function of mold is to break down organic material. This may be great in nature, but on your property, it's a formula for disaster. Without prompt mold removal, an infestation destroys wood, wallpaper, glue, drywall, and many other materials.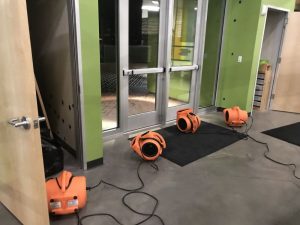 Mold is also hazardous to your health. Most species are either allergenic, pathogenic, or toxigenic. Too much exposure to mold can lead to health problems ranging from allergies to heart conditions. If you discover a growth on your property, do not attempt mold removal yourself. Keep a safe distance from the colony and contact our mold remediation specialists right away. Our mold removal crew is highly trained to handle mold decontamination safely and effectively. They conduct a comprehensive mold inspection, hunting down even the most hidden colonies. You can be confident our mold removal efforts eliminate every trace of fungus on your property. After mold remediation, our workers dry the structure of your property to its core. This step, called structural dehumidifying, ensures that mold is unlikely to return.
We don't want you to simply recover from mold. We want you and your property to thrive well into the future. For reliable, effective mold removal in Gautier and the surrounding area, call 911 Restoration today.
Servicing the cities of Bay Saint Louis, Beaumont, Biloxi, Brooklyn, Carriere, Diamondhead, Diberville, Ellisville, Gautier, Gulfport, Hattiesburg, Kiln, Laurel, Leakesville, Long Beach, Lucedale, Lumberton, Mc Henry, Mc Iain, Moselle, Moss Point, Neely, New Augusta, Ocean Springs, Ovett, Pascagoula, Pass Christian, Pearlington, Perkinston, Petal, Picayune, Poplarville, Purvis, Richton, Saucier, Seminary, Sumrall, Vancleave, Wiggins, and surrounding areas.