Water Damage Restoration in Diamondhead
While being a property owner in Diamondhead can be rewarding, it's full of responsibilities. The greatest responsibility owners face is staying on top of property damage.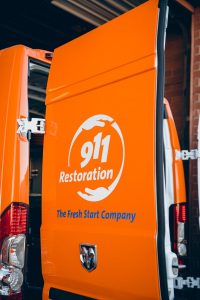 Property damage can take many forms, but water damage is the one owners have to consistently watch out for.Anything from a pipe burst to a leak under the sink can result in a negative impact on the property. That's why our IICRC certified technicians are standing by 24/7/365 ready to get to work on any mold remediation or water damage restoration needed by our Diamondhead customers. Whether you live in Diamondhead, Long Beach, Moss Point, or another city in the Southern Mississippi area, we promise to show up within 45 minutes ready to get to work on your water cleanup service.
Mold begins growing when water damage is present for 24 hours. The longer correction takes, the more mold spreads throughout the property. Should that happen, the best move is to hire professional mold removal services.
Once you're aware of the need for mold remediation or water damage restoration call 911 Restoration. Our technicians are standing by ready to assist you with anything from water damage inspection to flood cleanup. Call today to get the Fresh Start you need to begin anew in Diamondhead and surrounding Southern Mississippi area.
The Best Water Mitigation Company in Diamondhead
Water mitigation is a tricky process to successfully navigate. While removing the excess water is important, it's just as important to ensure complications like mold or structural damage hasn't occurred. For this reason, it's important to ensure that every possible step is taken during the water damage restoration process.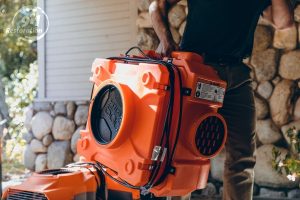 As such, the best water mitigation company is one that delivers the comprehensive service needed to address all possible complications that can occur during the water damage cleanup process. The most successful attempts happen when a combination of superior technique and state-of-the-art equipment is used. 
Our IICRC certified technicians work hard to provide the best service possible. That's why we honed our water damage restoration process to perfection with a combination of ongoing training and years of experience. 
Our process always starts with a visual water damage inspection. During the inspection, we collect our findings to ensure we understand the extent of the water damage, the status of any existing mold infestation, and what repairs are required to restore the property to good as new. As soon as the inspection is done, our technicians are ready to start working on the next step, which is our water extraction and drying process. 
During this step, nothing less than the latest water extraction equipment and commercial dryers are used to get the property dry as a bone. As soon as the property is dry, we get to work on any repairs needed to restore the property to good as new.
If you notice or suspect mold or water damage, call 911 Restoration. We'll show up within 45 minutes to get started on your mold remediation and water damage restoration. Don't delay in getting the Fresh Start you need to start over in Diamondhead.
Flood Cleanup Companies Save Your Property
When flood damage occurs, the amount of water can do serious harm to the property itself. It also is complicated to fix thanks to problems like pipe bursts releasing contaminants into the property.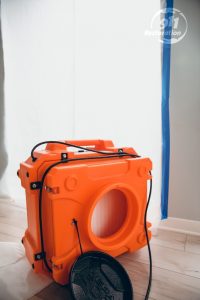 As your flood cleanup company, we know what it takes to successfully handle your pipe burst repair and flood cleanup.
Our flood cleanup process is a modified version of the water restoration process. We designed this process to handle excess amounts of water in addition to the contaminants present within floodwater. We won't settle for anything less than perfection, which is why we're the flood cleanup company of choice for residents in Diamondhead.
We begin the flood cleanup process using a combination of decontamination and mold decontamination. For this step, the objective is to neutralize all traces of bacteria and mold. Once that task is finished, we're ready to get to work on the water extraction process before we finish with any needed repairs. Call 911 Restoration as soon as you need emergency restoration services. Get the Fresh Start you need.
Servicing the cities of Bay Saint Louis, Beaumont, Biloxi, Brooklyn, Carriere, Diamondhead, Diberville, Ellisville, Gautier, Gulfport, Hattiesburg, Kiln, Laurel, Leakesville, Long Beach, Lucedale, Lumberton, Mc Henry, Mc Lain, Moselle, Moss Point, Neely, New Augusta, Ocean Springs, Ovett, Pascagoula, Pass Christian, Pearlington, Perkinston, Petal, Picayune, Poplarville, Purvis, Richton, Saucier, Seminary, Sumrall, Vancleave, Wiggins, and surrounding areas.