Plumbing Tips to Keep in Mind to Prevent Leaks & Mold – Commercial Buildings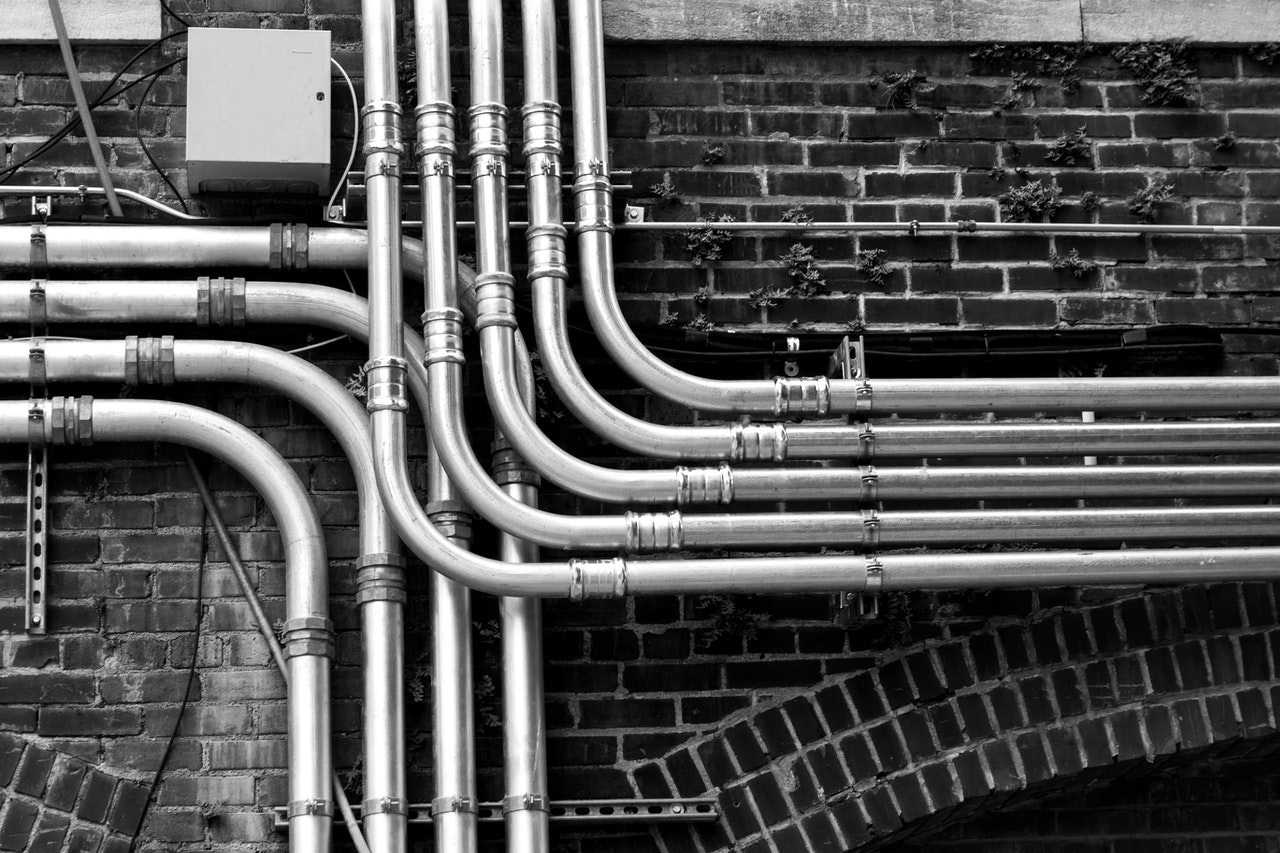 Commercial plumbing systems are much different from residential plumbing systems. If you are a commercial building owner, you will know that, unlike residential plumbing, in a commercial setting, plumbing only functions either as usual or is shut down completely temporarily for the time being.
Given that the commercial building is being used as a restaurant or an industrial facility, this extreme fluctuation in plumbing functioning can cause extreme wear and tear. Naturally, over time the constant wear and tear can cause issues that may compromise your day-to-day business activities.
Hence, one can only fathom how essential commercial building plumbing maintenance is to keep everything running smoothly. Therefore, the only probable way to avoid constant wear and tear and keep the plumbing working properly, the following maintenance tips should come in handy.

Consider the Small Stuff
We often disregard the slightest discrepancies of our life by saying, "don't sweat the small stuff." However, it is essential to consider the small stuff for plumbing for commercial buildings. The smallest of things can often become more extensive issues and cause improper functioning of the plumbing.
For instance, if you notice a damp smell, do not disregard it as usual. Track down the odor and keep an eye out for molds. Otherwise, there is a good chance the mold will grow and spread. Similarly, keep an eye out for leaks. One dripping faucet can often become the reason for a major plumbing issue.
Check for Leaks
Just as we gave an example earlier, it is vital to emphasize this separately because leaking pipes, faucets, and other plumbing joints are often the foundation of a more significant plumbing issue arising. Especially in commercial buildings, leaking can cause water pooling behind the walls and cause sewage backup and stains.
You can have the procedure conducted every one to two months to ensure everything is running smoothly. Otherwise, a giant water stain on the wall may indicate it for you. Therefore, not only should you check for leakage visually but also have a professional take a look at the more complicated joints to ensure there is no leakage.
Resolve Blocked Drains
A blocked drain right away might not seem like that big of an issue. However, with time it becomes a halting point for water and can cause the pipe to burst at any given moment. Not only is it dangerous but also disruptive for the property. It can bring down the regular business activities and cause all the blockage to spill outside.
One of the best ways to keep blocked drains in check is to conduct water-flow tests. You can have a professional take a look at it or pay attention to any signs that may give out a blocked drain. Moreover, always conduct drain checks after the fall weather as leaves, twigs, dust, and debris can get into the drain and block it.
Regulate Appropriate Flushing
One of the worst things that we usually do and do not realize how disruptive plumbing can be is flushing the wrong stuff. From food to grease, toilet paper, sanitary napkins, and what not – it is one of the most unhygienic habits that's we have taken upon ourselves so easily. These things never get absorbed or rightfully flushed and cause immediate plumbing issues.
Therefore, the best way to avoid blockage and leakage or other plumbing issues is to regulate appropriate flushing. Evidently, it isn't easy to monitor these things in a commercial setting. But they are putting up awareness flyers signs at the door and having caretakers check every now and then is a good idea to keep things in order.
Keep an Eye Out For Mold
Mold is a growth that not only damages the aesthetics of the building but can also spread very quickly and cause spores. Mold spores are a known allergen and are harmful to people with allergies. Therefore, it is essential to keep a check on a mold to mitigate any chances of it growing and spreading – especially in commercially operating plumbing.
Mold removal in South Mississippi even gets rid of unpleasant odors in your home or business. Note that some types of mold – like black mold – are dangerous to your health. As a result, you should get rid of this dangerous substance by allowing a professional service provider to start mold removal right away.
In Conclusion,
Understandably, plumbing for commercial buildings can be challenging. However, with the right maintenance tips and professional maintenance checks, one can ensure optimum functionality and regular business activities. All you have to do is regulate your usual operations and conduct mold and leakage inspections from time to time.
At 911 Restoration of South Mississippi, we provide all kinds of restoration services, from water damage and mold removal to sewage backup and cleanup. We understand that these issues can create problems that need to be resolved earliest. Hence, if you are experiencing mold problems or need to address sewage backup, give us a call!